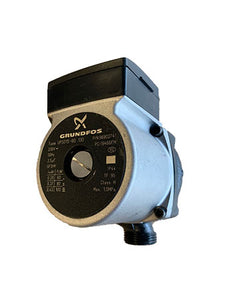 Replacement for Danfoss Gemina Termix Grundfos OEM Pump.
The pump pictured is no longer available. We will provide the current Grundfos direct OEM replacement for this obsolete model.

OEM Pumps are manufactured specifically for the HIU Manufacturer and Model in question so it is important to replace the pump with the current OEM pump or its OEM replacement if obsolete.